Shopping Cart Casters series is a special casters series. It has widely applications in shopping mall. The wheel material can be optional by PU, TPE, single-dish elevator, 2-dish elevator and 3-dish elevator. These wheel materials are all outstanding on silence, floor protection, and shock absorbing. The elevator caster even has special functions when pushing the Shopping cart on the elevator, with preventing from slipping away. In summary, this casters series is very practical in daily life.
The products have certificate to ensure the quality.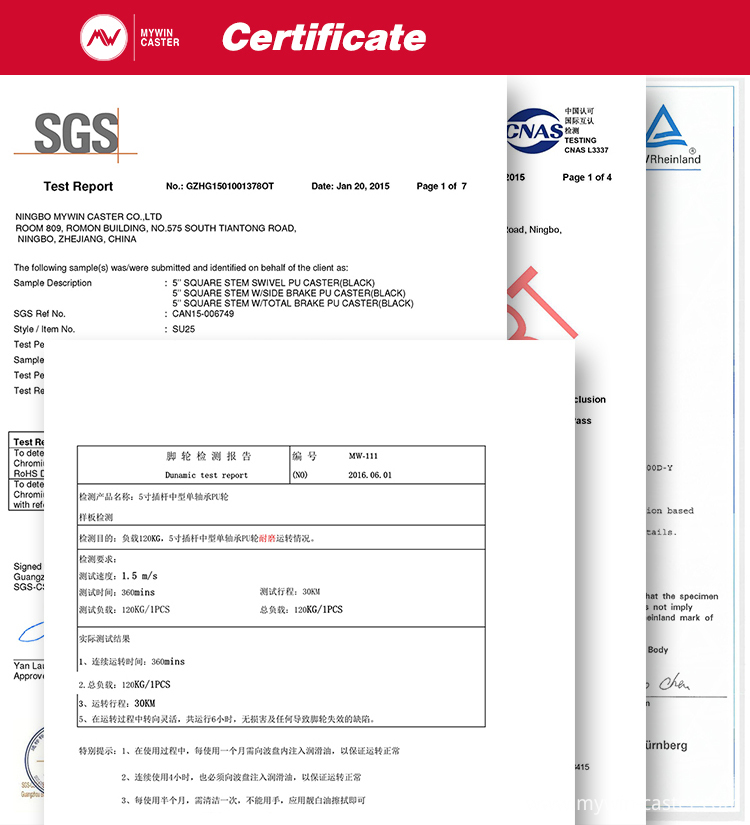 This casters series has widelt applications in our daily life, such as shopping cart, elevator shopping cart and shopping mall.