The European type industrial caster is one kind of Industrial Casters. Included Plate industrial casters, threaded stem industrial casters, bolt hole industrial casters. The casters can be distinguished by swivel or rigid, with brake or without brake. The bearing can be chose as you like, ball tearing, roller bearing and derlin Bearings.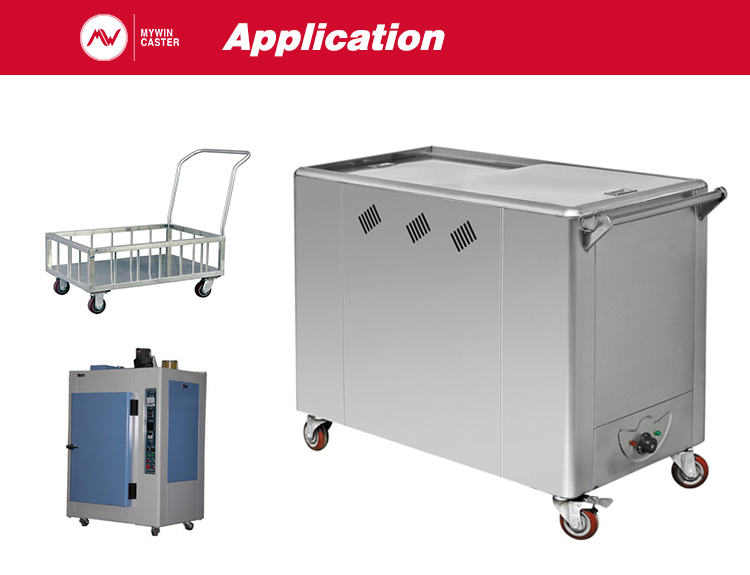 How to choose an exactly industrial caster? It depends on several different factors, such as the load quality, the working environment, the working temperature, the requirement of flexibility and so on. The load capacity and flexibility are depends on the size of wheel, the working temperature is depends on the material of wheel. If you are in need of it, please contact us, we can find out the appropriate casters to you.
As the quality, our casters have the certification proof and have received testing after production. The regular salt and spray test and load capacity test are taken in our every caster. We also have the SGS, IAF, TUV and CNAS certification to make our customers more confident about our products.